Grow it. Eat it. Love it.
Ecological. Easy to use. Delicious.
Get your daily nutrients, without waste.
Pleasant Plants was founded to spice up your life with the most delicious and sustainably grown herbs, fruits, flowers and vegetables. Our automated system grows your plants for you, so that they are always fresh and ready to be served. So you can share the joy of fresh food with your loved ones, all year round, without work.
Discover
My plant is better than yours.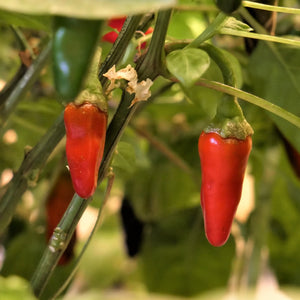 Grow effortlessly
Grow what YOU like! Don't limit yourself to what you can find in the shop.
Eat healthily
Fresh food to share with your loved ones, without work, all year round.
Live sustainably
Reduce water & food waste and eliminate the chemical contamination of our fields.
APPA
Your Automated Plant Production Assistant
Made for everyone
1 - Find the seeds you like
Grow basil, parsley, chamomille, cherry tomatoes, hot chilis, lettuce... the possibilities are endless! Grow what YOU like.
2 - Fill the water-nutrient tank
Fill up the tank, APPA takes care of the rest. Our unique grow lights mimic natural daylight cycles for optimal growth. Water and nutrients are delivered to the roots efficiently, so that your plants are always well-fed.
3 - Enjoy your harvest!
Watch your plants grow and enjoy the nutritious harvest, whenever you want.
Cool people eat Pleasant Plants
Tiptop!

Alle Pflanzen wachsen super schnell und wir haben grosse Freude am APPA. Wir kommen kaum nach mit dem Ernten! Ausserdem sehr gute Kommunikation und problemloses und offenes Eingehen auf Kundenwünsche.

— 

L. & W. , Zürich
Es ist jeden Tag eine Freude zu sehen, wie das Gemüse wächst.

Wir haben Salat gemacht mit schönem Lollosalat, Basilikumblättern, Korianderblättchen (sehr aromatisch!) und Pfefferminze, alles vom APPA, und zum Cous Cous Mittagessen viel Pfefferminze. Alles hat wunderbar geschmeckt. Es scheint, je mehr ich abschneide, umso schneller
wachsen die Pflanzen nach! Wir sind sehr froh, dass wir euch
immer um Rat fragen können und danken euch für eure kompetenten Antworten!

— 

B&B, Basel
Für Leute ohne grünen Daumen perfekt

Pflanzen halten es normalerweise nicht so lange bei mir aus, aber mit dem APPA klappt's! Die Pflanzen sind happy und ich muss mich um nichts kümmern. Perfekt!

— 

Philipp, Zürich